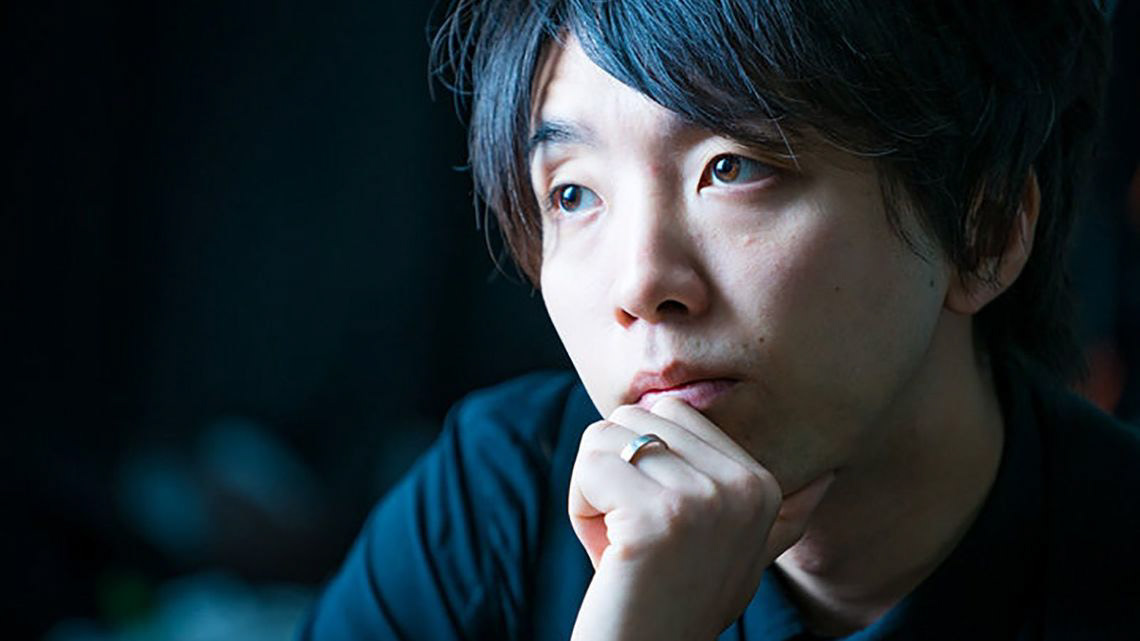 メディアアーティスト.博士(学際情報学)
筑波大学 図書館情報メディア系准教授・ピクシーダストテクノロジーズ株式会社CEO
JST CREST xDiversity研究代表者・一般社団法人xDiversity代表理事
大阪芸術大学客員教授・デジタルハリウッド大学客員教授.
1987生,31歳.2015年東京大学学際情報学府博士課程修了(学際情報学府初の短縮終了),博士(学際情報学).日本学術振興会特別研究員DC1,米国Microsoft ResearchでのResearch Internなどを経て,2015年より筑波大学図書館情報メディア系助教 デジタルネイチャー研究室主宰.2015年,Pixie Dust Technologies.incを起業しCEOとして勤務.2017年より2019年まで筑波大学学長補佐を務める.2017年より大阪芸術大学客員教授,デジタルハリウッド大学客員教授を兼務.2017年12月より,ピクシーダストテクノロジーズ株式会社による筑波大学デジタルネイチャー推進戦略研究基盤代表及び准教授を兼務.2017年度よりJST CRESTに採択され,JST CREST xDiversity(クロスダイバーシティ) 研究代表者.JST A-STEP研究代表者も兼務している.2018年より研究成果を社会実装するため一般社団法人 xDiversityを立ち上げ,代表理事に就任.
.
内閣府知的財産ビジョン専門委員,東京都ビジョン懇談会メンバー,厚生労働省未来イノベーションワーキンググループ委員,,VRコンソーシアム理事,公益社団法人日本フェンシング協会委員.
専門はCG,HCI,VR,視・聴・触覚提示法,デジタルファブリケーション,自動運転や身体制御.研究論文は分野の最難関国際会議であるACM SIGGRAPHやACM UIST,CHIなどに採択されている
著書に「魔法の世紀(Planets)」「これからの世界をつくる仲間たちへ(小学館)」「超AI時代の生存戦略(大和書房)」「デジタルネイチャー(Planets)」「日本再興戦略(幻冬社)」など.今まで発行した書籍はいずれもベストセラーになり累計発行部数は70万部を超える.

2015年米国WTNよりWorld Technology Award 2015,2016年Ars ElectronicaよりPrix Ars Electronica 栄誉賞, EU(ヨーロッパ連合)よりSTARTS Prizeを2016年に受賞,2018年は再びノミネートされた.欧州最大のVRの祭典Laval VirtualよりLaval Virtual Awardを2017年まで4年連続5回受賞している.他にも,Asia Digital Art Award,ACEとSpringer,ACM Augmented HumanよりBest Paper Award,2012年にはNewscientist誌が選ぶベスト研究ビデオ,2014年にはCG Channelの選ぶBest SIGGRAPH Paperに選ばれた.国内でもグッドデザイン賞や文化庁メディア芸術祭,経済産業省Innovative Technologiesなどに入選.総務省より異能vation,情報処理推進機構よりスーパークリエータ/天才プログラマ認定.世界経済フォーラム Global Shapers, ザンガレンシンポジウム明日のリーダー200人やナレッジプール40人 などに選出.

個展として「Image and Matter (マレーシア・クアラルンプール,2016)」や「Imago et Materia (東京六本木,2017)」,「落合陽一∽山紫水明∽事事無碍∽計算機自然(東京表参道,2018)」「質量への憧憬 ~前計算機自然のパースペクティブ~(東京品川,2019)」など,いずれも多くの来場者を記録した.
これまでにBBC, CNN, CNBC, Discovery, AP, ロイター, デイリーメール紙,テレグラフ紙,ロシア国営放送,フランス国営放送などに特集され,世界中100以上の有名新聞,雑誌,テレビ,Webメディアに取り上げられた.デザイン誌Axisやメディアアートの論文誌Leonardoなどのデザイン・アート系雑誌の表紙や,英国Nature誌の増刊研究調査報であるNature Index 2017の表紙など,国内外を問わず雑誌・テレビ・ラジオなどメディア露出も多数.国内外の大学やTEDxTokyoなどシンポジウムでの講演も多く,半導体技術の大規模カンファレンスであるSEMICON Japanでは40年の歴史の中で史上最年少で基調講演を務めた.
グループ展では「Ars Electronica Festival」「SIGGRAPH Art Gallery」,「県北芸術祭」や「Media Ambition Tokyo」などに参加.コンサートとしては「耳で聞かない音楽会(日本フィルハーモニー交響楽団)」「変態するオーケストラ(日本フィルハーモニー交響楽団)」の演出を担当した.
過去にSekai No OwariやDom Perignon, Lexus, TDK,lautashi,ONE OK ROCK, カナヘイ,Sword Art Online劇場版などの作家やアーティスト,ブランド,イベントなどでコラボレーション作品の制作や演出を手掛け,トヨタ・アイシン精機・デンソー・BMW・富士通SSL・電通・博報堂・ADKなど多くの事業者との制作・研究開発を行なっている
Media Artist, PhD(Applied Computer Science), 
University of Tsukuba. Associate Professor. Pixie Dust Technologies.Inc CEO.
B.1987, PhD (Applied Computer Science / University of Tokyo, Graduate School of Interdisciplinary Information Studies in 2 years the fastest record), From 2015, joined University of Tsukuba, School of Library Information and Media Studies as Assistant Professor. He is the head of Digital Nature Laboratory. CEO of Pixie Dust Technologies.inc, via JSPS Research Fellow DC1 and Research Intern on Microsoft Research Redmond. From 2017 to 2019, he work as Advisor to President of University of Tsukuba, Visiting Professor of Osaka University of Art, and Visiting Professor of Digital Hollywood University. From 2017, he established Strategic Research Platform toward Digital Nature and became Director of Platform and Associate Professor of University of Tsukuba.
His interests on CG, HCI, VR, visual / audio / tactile presentation method, digital fabrication, automatic driving and human control. He wrote several books "The century of Enchantment (Planets)" and "Survival strategy of super AI era (Daiwa Shobo)".  He got many award such as World Technology Award 2015 from the WTN in 2015, Prix Ars Electronica from Ars Electronica in 2016, STARTS Prize from EU (European Union), the Laval Virtual Award from Europe's largest VR festival Laval Virtual for the fourth consecutive year until 2017. In Japan, won the Good Design Award, Media Arts Festival of Agency for Cultural Affairs, Innovative Technologies of Ministry of Economy, Trade and Industry. Certified as genius programmer / super creator certification from Information Promotion Agency Japan, Prize of Innovative Technologies from the Ministry of Economy, Trade and Industry Japan 3 consecutive yearly, selected as Inno-vation from the Ministry of Internal Affairs and Communications Japan. Also,Awarded in Asia Digital Art Award, Best Paper Award in ACE, Springer, ACM Augmented Human, Chosen as Best Video by Newscientist magazine in 2012, Best SIGGRAPH Paper selected by CG Channel in 2014. He has been featured in BBC, CNN, CNBC, Discovery, AP, Reuters, Daily Mail Paper, Telegraph Paper, Russian State Broadcasting, French National Broadcasting etc. and has been featured in more than 100 famous newspapers, magazines, television and web media all over the world. He held  "Image and Matter (Malaysia · Kuala Lumpur, 2016)" and "Imago et Materia (Tokyo Roppongi, 2017)"  as a solo exhibition. There are also a lot of media exposures including magazines, television, radio, etc., Covering the cover of design and art magazines such as design magazine Axis and media art journal Leonardo and cover page of Nature Index 2017 which is a research report on the extra work published by Nature magazine in the UK, such as magazines, televisions, and radio There are also many media exposures.  Many lectures were given at universities both in Japan and abroad and at symposiums such as TEDxTokyo, and at SEMICON Japan which is a large-scale conference of semiconductor technology, he served as the keynote speaker at the youngest ever in history in 40 years. As the group exhibition, he participated in "Ars Electronica Festival", "SIGGRAPH Art Gallery", "Kempoku Arts Festival" and "Media Ambition Tokyo". He worked on the collaborative works with famous brands and artists such as Sekai No Owari, Dom Perignon, Lexus, TDK, ONE OK ROCK, Kanahei and Sword Art Online theatrical version, etc. He had collaboration research projects with many business operators such as Toyota, Aisin Seiki, Denso, BMW, Fujitsu SSL, Dentsu, Hakuhodo, ADK, etc.